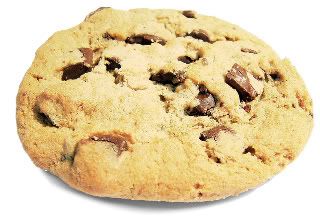 Along with all of the other crap I ate today. I'm not sure why, but I was ravenously hungry all day. I made pancakes and soy sausage for breakfast...yum! Matt had some chicken thing for lunch and I made stuffed zucchini for myself. I was out of tomatoes, and used some V-8 and asparagus and it turned out well. Then I had ice-cream and a cookie for dinner (not intentionally, but after that snack, I was too sick to eat anything else). So much for healthy eating today. I did take my vitamins, iron and juice plus, so I should be good. Right? :-)
Today Matt and I talked about how upset we still are about our wedding. We're happy that we're married and everything, but I can't even think about our wedding without wanting to cry. Matt is still angry at family members and friends that made things difficult. Getting married in a church that we were (and still are) struggling to be part of, knowing that I was trying so hard to make everything so easy on everyone else, that when I spoke out about anything I wanted, I got shot down and controlled (though Jenny saved me, seriously, what would I have done without you and your ballsyness?) A bomb scare!! Seriously? That's something I can look back on and laugh at, because it's SO crazy. I thought we'd be trapped in that salon all day... ha ha.
Anyway, is it wrong that I want a do-over? I want to make a day that Matt and I can look back on and be happy about. Not an actual wedding, but something Teensy with like 4 friends, renewing our vows and drinking champagne. Something simple and nice. This fall when Jonathan is back, I think we'll do it. Our way, without all the crap. On the dock at Hume would be awesome. Just something nice and simple. Something we can cherish and look back at as wonderful and not chaotic.
Maybe it is selfish. However, I'll risk it to make a memory with Matt that we can both look back on and smile over.